Bridal Specialist
Weddings are back in full swing. My diary is open for prebooking fittings . Please call 📞 07962561923 or email: zenub@tailor-alter.com to book your fittings.
Specialised bridal alterations
I am a specialist in bridal wear. I have done major transformations of dresses. Below are few examples. I have 20 years of working in the fashion Industry and when a bride comes to me she knows her dress is going to be transformed into her dream dress.
Fitting process
Due to high demand I now offer a prefit consultation to give a rough idea on costing. I dont give estimates online or via phone or email as each dress is individually made.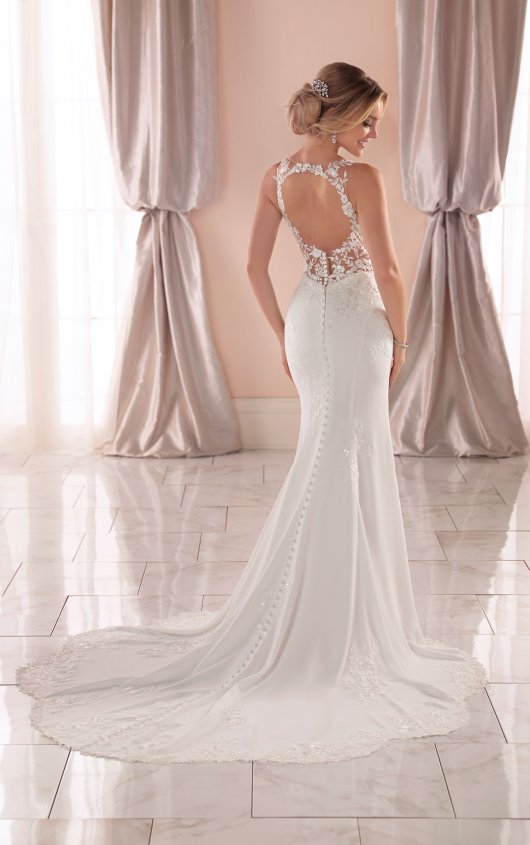 Prefit consultations have a £30 charge, out of which £20 gets absorbed into the cost of alterations on the dress if the bride decides to do them here, otherwise is not refundable. At a prefit a general idea is given and final is given at the actual first fit (4-5 weeks to wedding). The quote may slightly fluctuate depending on rise in general costs due to recent events . Prefit has to be atleast few months prior to wedding day. If your wedding is close ,a prefit consultation is difficult to arrange in order to meet deadlines . If more work is added at your actual fit the detailed invoice presented at actual fit will reflect that accordingly.
All dresses I work on are kept under CCTV motion detectors and smoke detectors. I am fully liability insured for my business and can store your dress, work on your dress and if need be travel with your dress. So peace of mind your dresses are fully insured till the day of your wedding.
Parking is free on the road but you can block my drive as it gets a bit busy due to the high street being close.
Here's all the info I send to all brides to be 😊
The first fitting is 4-5 weeks before wedding date or from time of flight to destination wedding. You have to keep the same weight & measurements from the date of your fitting to your wedding. It usually takes 30-45 minutes for bridal and 30-60 minutes additional depending on count of bridesmaids for this fit. You need Shoes and any special underwear you want to wear with the dresses. Bra fitting I can sort out if it can't be worn. I fit in bust cups and other support in the dress so a bra is not absolutely necessary. At the end of this fitting you receive a detailed invoice on all work required. It varies tremendously from dress to dress so it will only be what is required to achieve a perfect fit of your dress on each of you . A date is agreed for second /final fitting. Work starts once payment required at this stage has been paid and has cleared by Bank transfer, cash or cheque Payable to Tailoring & Alterations Ltd. 
The second/final fitting is two weeks before the wedding .This one is 15-30 minutes to 45 minutes maximum. Normally (I hope I don't sound full of myself) at this fitting all is good to go. Please don't forget to bring shoes. A collection date is agreed at this fitting if you decide to have a professional steam press of your dress. Any balance is paid by Cash only at this fitting.
In the event of a tweak to any of the dresses at the second fitting a third fitting can be arranged so please don't worry about this. This only usually happens if bride is pregnant or breastfeeding or has just has a baby in the recent months 😊. I always accommodate my bride so if you need a tweak on the dress due to a fit issue it will be addressed.
If extra work is due to weightloss or change of circumstances example pregnancy and more work is required there may be furthur charges.
After fittings most brides and bridesmaids leave dress with me to have a full professional steam press of the dress and bridesmaids dresses , from 1st June 2022 all alteration will have steam charges applicable as cost of electricity has gone up considerably and this cannot be provided free of charge as I used to before . I also give a packing service of dress if wedding is abroad in your hand luggage trolley or travel box you provide if applicable. This is the final collection is when everything is packed in front of you.
P.S If you forget shoes at the fittings (where a hem needed to be adjusted) charge of £20 will be added to the cost of your alterations. I apologise for this but last year it caused unnecessary delays and waste of appointments.
Please do not wear a sports bra for your fitting in your dress . Dress as if you are dressing for the occasion to get the best out of your fitting.